FAQ
When is Check-in time?
Check-in starts 4 p.m. Please contact us in advance to request early check-in.
When is Check-Out time?
Check-out is 10 a.m. Please contact us in advance to request late check-out.
Does a baby count as child / person?
Yes, please state your baby from 0 years of age in the booking.
Do I have to pay visitor`s tax?
Yes, you have to pay visitor`s tax per person and night. The visitor`s tax must be paid cash on arrival.
I have received an e-mail asking me to check in online. Why do I have to check-in online?
Every guest must be registered in Garmisch-Partenkirchen or Grainau. For the registration we need data of all guests. These data will be requested via online check-in. We will then prepare your guest cards before arrival.
Is it allowed to bring my dog?
Yes, your dog is very welcome. We charge 15 € / night for your dog. Please state your dog in the optional services when booking.
Are bed linen and towels available?
You can bring your own bed linen and towels. However, for an additional fee you can book a linen package per person (containing bed linen, 1 small towel and 1 large towel) as an optional service.
What do colors in booking calendar mean?
grey = free, red = booked out, half red/half grey = guests arrive or depart. Departure and arrival of guests is possible on the same day.
Booking calendar shows that holiday home is available, but I can't click on desired departure date?
It is possible that your desired travel dates are below the minimum stay. Depending on season, a minimum stay is indicated in the booking calendar. If you are planning a shorter stay, you are very welcome to request via email or to call us.
Is a crib or high chair available?
You can book both as an optional service for an additional charge.
Is WIFI available?
Yes, there is free WIFI in our holiday homes.
Do I need to clean the holiday home before departure?
No, you don't need. Final cleaning is included in the rental price. Nevertheless, we kindly ask you to do your dishes before departure and to remove coarse impurities by yourself.
Is there a washing machine?
Yes, washing machine and tumble dryer are available. You can use them for free.
Is there a BBQ?

Each of our holiday homes has an outdoor barbecue which can be used anytime.
Is smoking allowed?
No, we rent nonsmoker holiday homes. Smoking is allowed outside on terraces or balconies with closed doors only.
Excursion destinations and sights around Garmisch-Partenkirchen and Grainau
At this point we would like to give you some information about sights and destinations in the surroundings of Garmisch-Partenkirchen and Grainau.
Experience Garmisch-Partenkirchen and Grainau in summer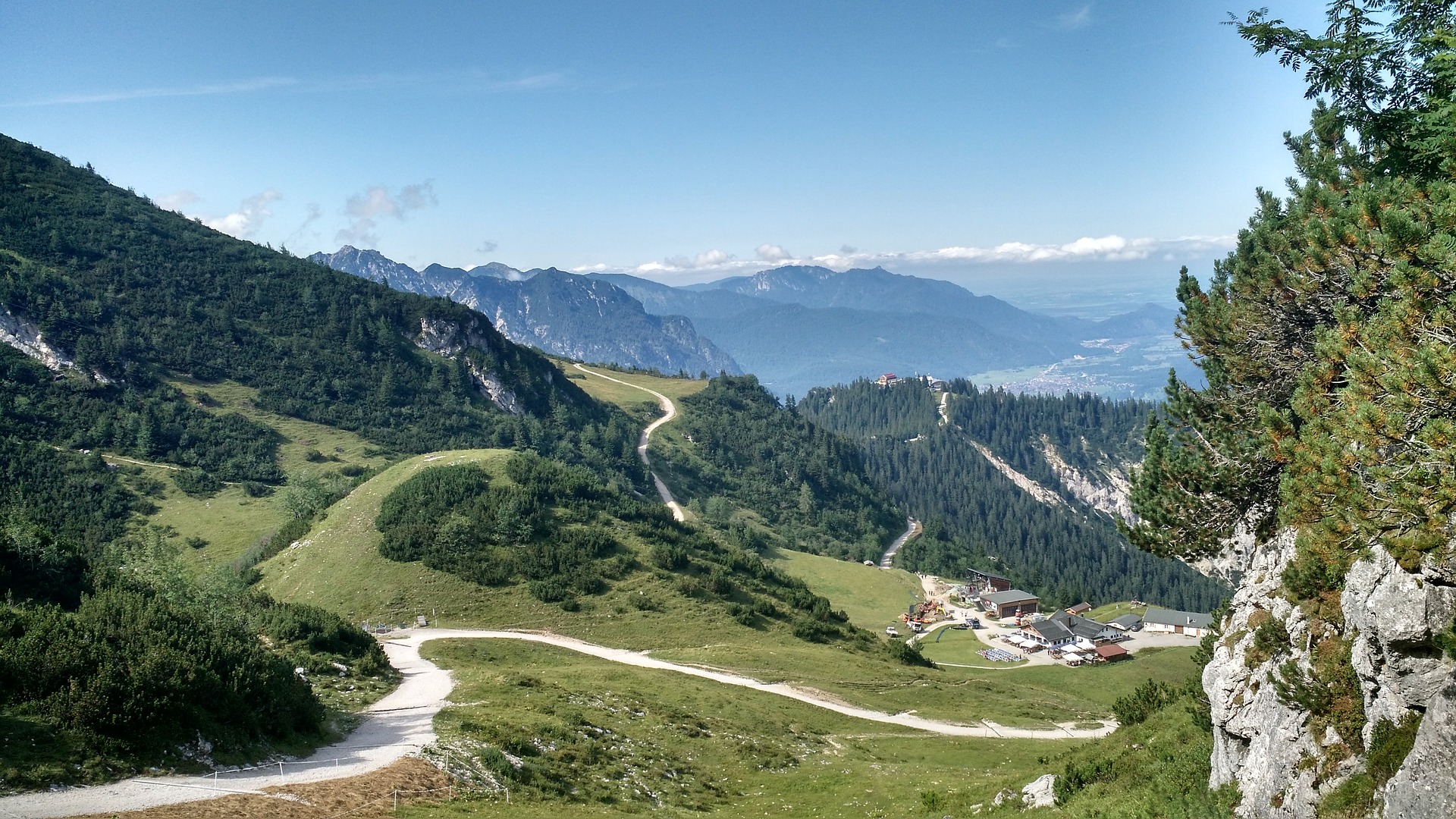 The fantastic mountain scenery around Garmisch-Partenkirchen and Grainau offers a holiday paradise for everyone. Families, couple or groups, there`s something for everyone. Take a sporty mountain bike tour or take a not too strenuous e-bike tour. Bike parks and single trails are also easily accessible from Garmisch-Partenkirchen and Grainau. Whether simple walks, Nordic walking, leisurely hikes to low-lying alpine pastures or longer hikes up to mountaineering, via ferrata and rock climbing, the Werdenfelser Land has a lot to offer in summer. Take advantage of the well signposted hiking trails and use the mountain railways to start your hikes even further up. Or simply let your mind wander and take a bath every day in another of our beautifully situated mountain lakes.
Experience Garmisch-Partenkirchen und Grainau in winter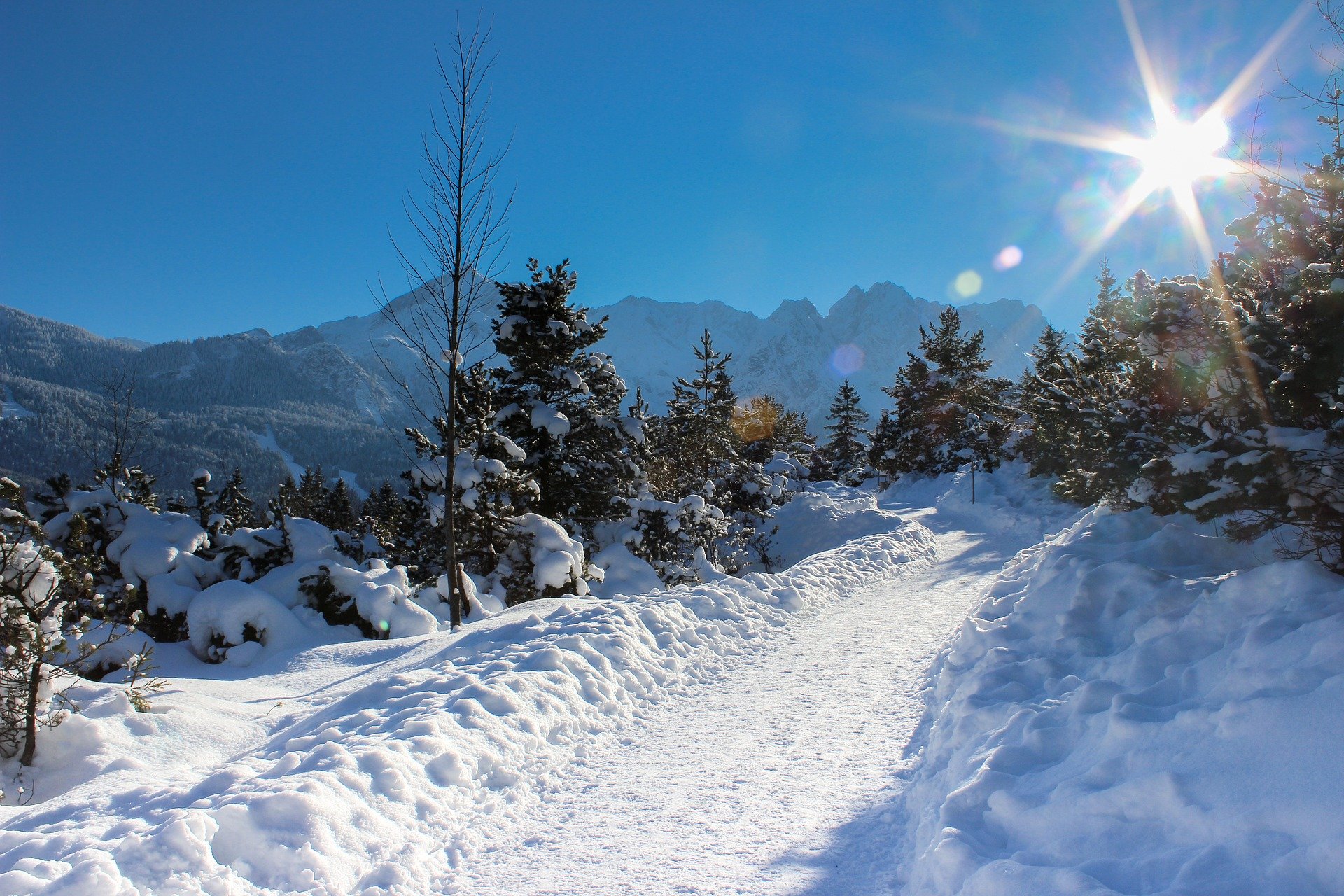 The snow not only attracts enthusiastic skiers and snowboarders to Garmisch-Partenkirchen and Grainau. These two towns offer far more winter activities and that for young and old. Cross-country ski runs, ice rinks in the stadium, outdoors or even on frozen lakes, snow-covered winter landscapes and much more make the Zugspitze region a popular tourist destination in winter. Whether a tour or a sleigh ride from one of the surrounding mountain huts, everything the winter heart desires can be enjoyed here. For sports enthusiasts who prefer to cheer in the stands, we can recommend the traditional New Year's ski jumping of the 4 Hills Tournament, the exciting ski world cup races for men and women on the challenging Kandahar, as well as action-packed ice hockey games of the Riessersee sports club.
Partnachklamm Gorge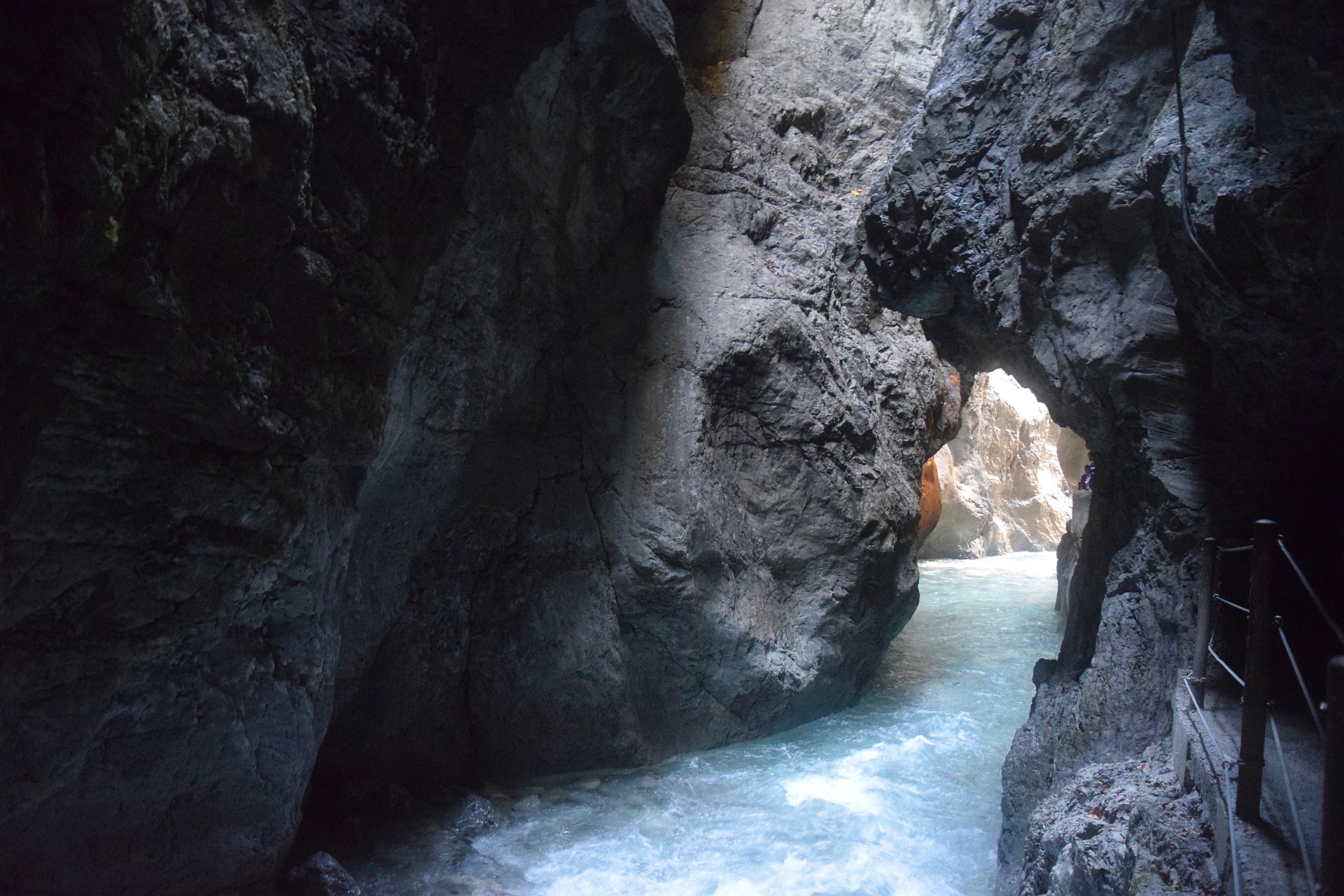 The Partnachklamm gorge is always worth a trip, whether summer or winter, it is a unique and special experience at any time of year. Here, you can look down into gorges of up to 60 metres in depth and observe how the water makes its way through the rock and shoots through the gorges at high speed. In winter the water freezes to crystal clear icicles and breathtaking ice formations. The Partnachklamm can be reached by a 20-minute walk from the Olympic ski stadium or by taking one of the horse-drawn carriages that are available there. From the gorge you can also take beautiful hikes into the Reintal, to the Partnachalm, to Graseck or to the Eckbauer.
Zugspitze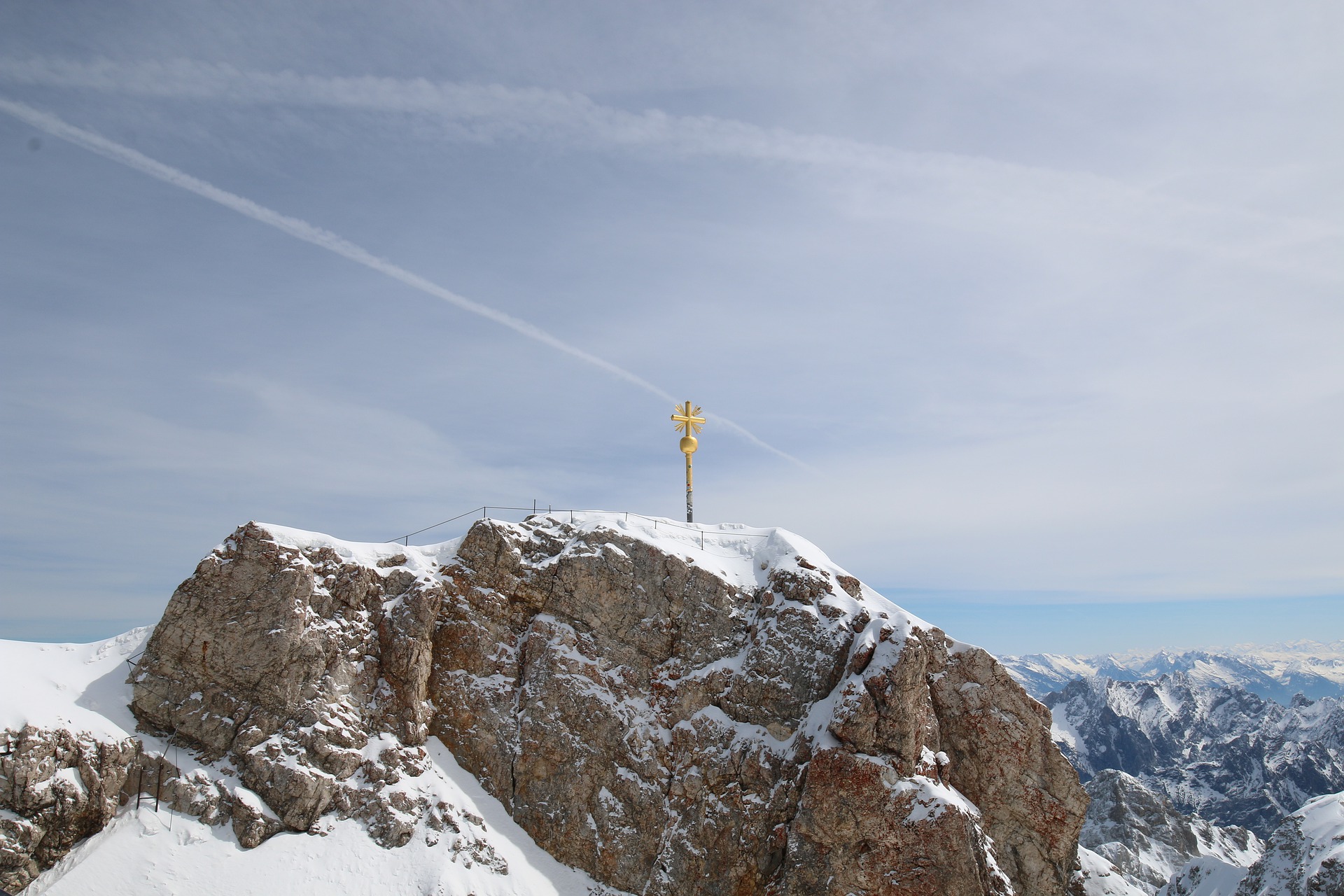 A highlight in our region is of course the highest mountain in Germany, the Zugspitze. The 2962 meter high summit is crowned by a golden summit cross. From our holiday homes, Germany's highest mountain can be reached easily and on different ways. By car you can reach the new Eibsee cable car in Grainau in a few minutes. You can also reach it with the local bus or you take the nostalgic cogwheel train of the Bavarian Zugspitz Railway from Garmisch or Grainau to the cable car at the Eibsee or directly to the Zugspitzplatt. The way to the Zugspitze is an experience in itself. With the new Zugspitze cable car you can reach the Zugspitze summit from Eibsee via Europe's highest cable car pillar. If you are free from giddiness, you can dare to look through the glass floor of the gondola. Two gondolas lead up to the Zugspitze. In addition to the Bayerische Zugspitzbahn from Grainau, the Tiroler Zugspitzbahn also rides from Ehrwald in Austria to the mountain giant. In addition to the overwhelming view you can experience from the Zugspitze with panoramic views of the Alps of Germany, Austria, Italy and Switzerland, there are other activities on the Zugspitze. Why not enjoy a meal with a view of Lake Eibsee through the panorama windows in the new summit restaurant or cross the highest German-Austrian border. Sporting activities settle on the Zugspitzplatt. Here you go with the glacier cable car, which also offers a gigantic view. In winter you enjoy your day while skiing, snowboarding or sledging on the natural snow slopes, but also in summer you can sledging or snowshoeing on the highest mountain in Germany. A unique experience in winter is also a night in the Igloo Village.
Skijump Garmisch-Partenkirchen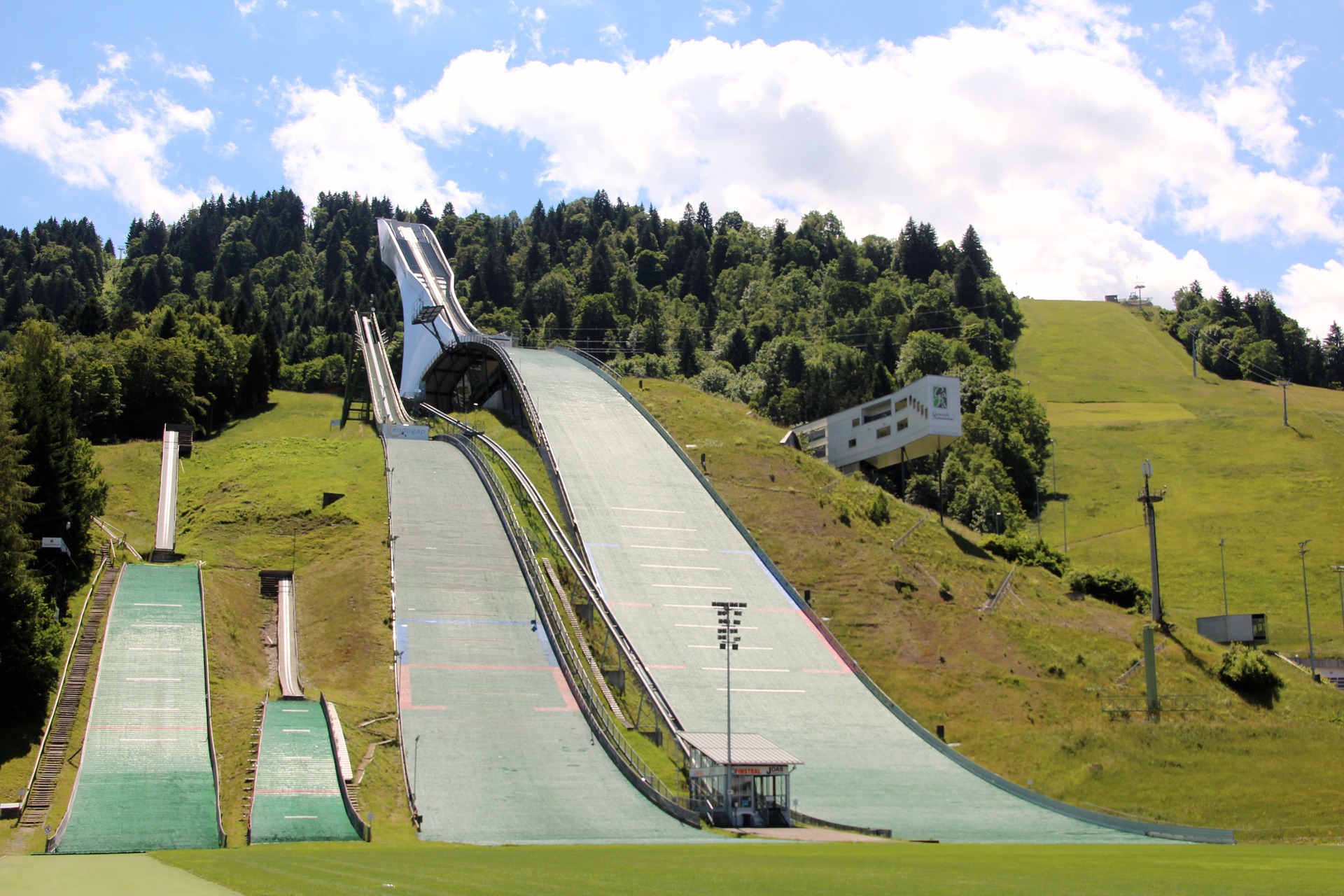 Garmisch-Partenkirchen is an Olympic town. At the Gudiberg in the district of Partenkirchen you will find the breathtaking Olympic ski jump. On the first day of the year, the New Year's ski jumping of the Four Hills Tournament is traditionally held here. The ski jumpers have been jumping from the new ski jump, which impresses with its unique construction, into the Olympic ski stadium since 2007. Every evening the jump is illuminated to a fascinating light sculpture. The ski jump can also be visited as part of a guided tour of the ski jump. Here you can get an insight into the world of ski jumping and you can dare the fantastic view from the ski jump over Garmisch-Partenkirchen. If that wasn't kick enough for you, you can also fly yourself into the Olympic ski stadium with the Flying Fox from the foot of the Olympic ski jump. In summer, the Olympic Stadium has also been the venue of the established Alpine Festival for all nature and outdoor enthusiasts for several years.
AlpspiX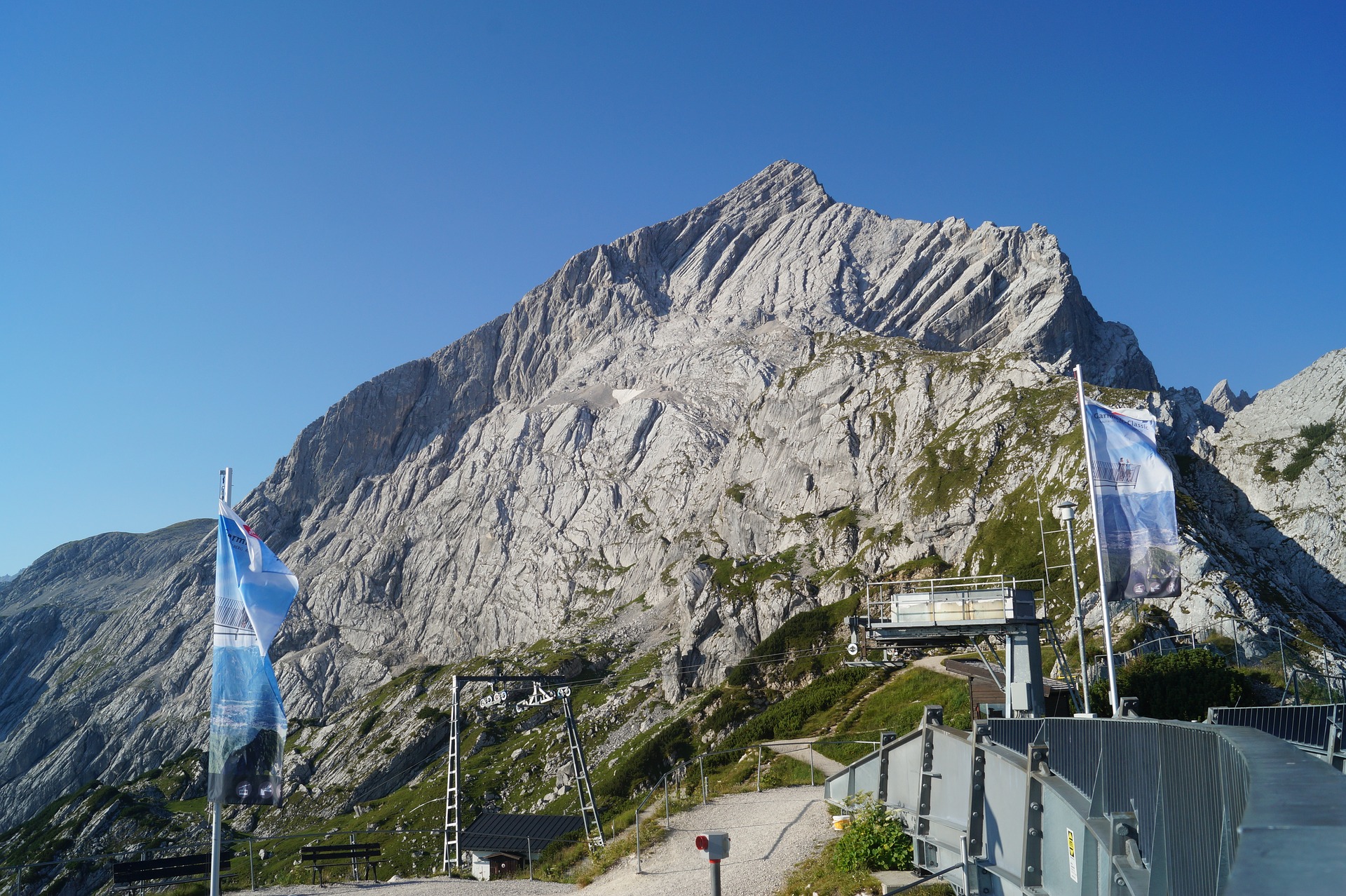 You can also reach high altitudes on the AlpspiX. After a mountain tour on the Osterfelderkopf or a cable car ride with the Alpspitzbahn you should definitely visit the AlpspiX viewing platform. From here you can look down into the impressive depths of the Höllentalklamm gorge and also enjoy the mountain panorama with Zugspitze and the Waxensteinen.
Climbing Forest Garmisch-Partenkirchen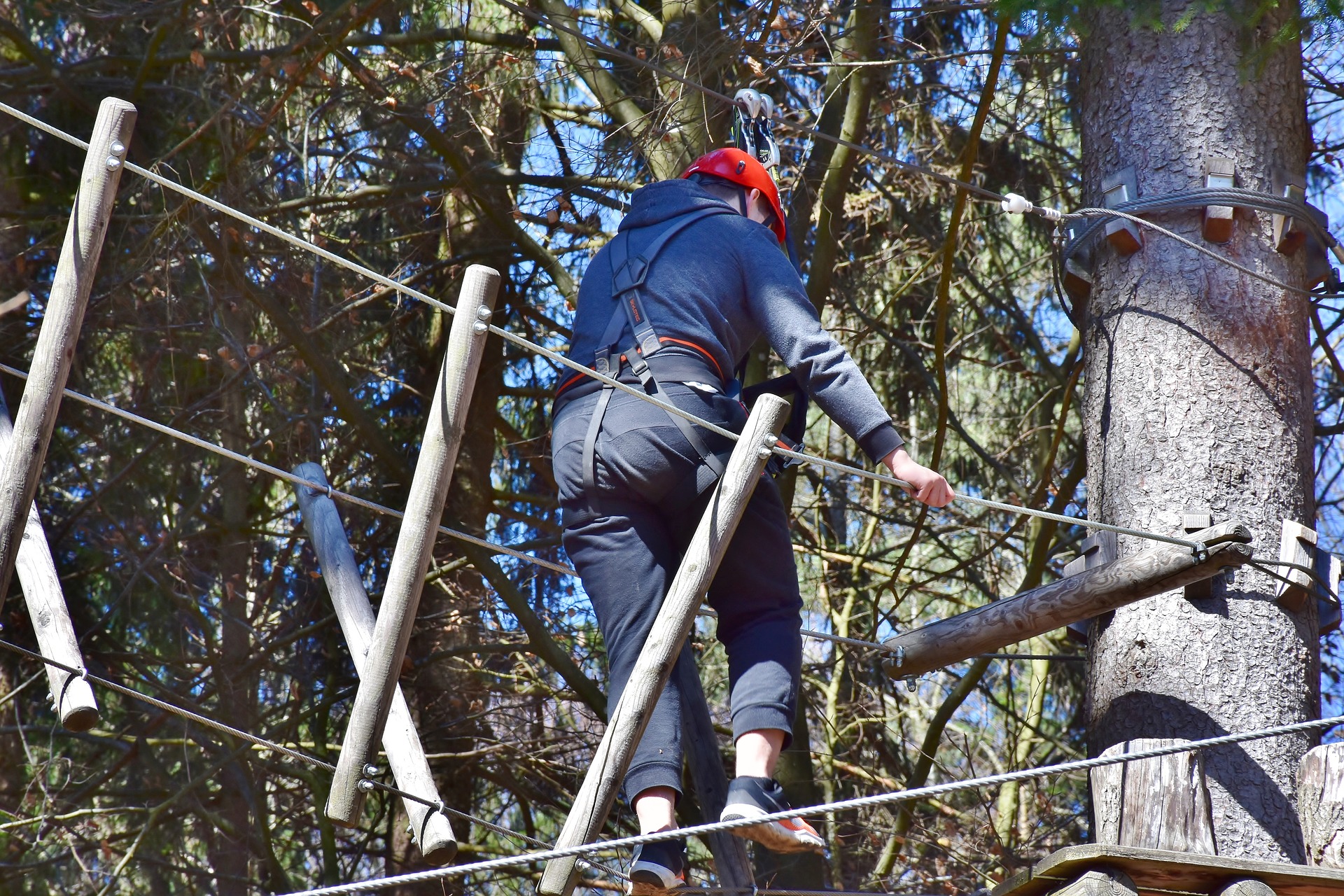 The climbing forest in Garmisch-Partenkirchen offers another experience. This adventure playground is located above the valley station of the Wankbahn and is an experience for couples, families and groups. In the high ropes course you have to face your fears and overcome your limits. Of course, fun is the priority.
Castle Linderhof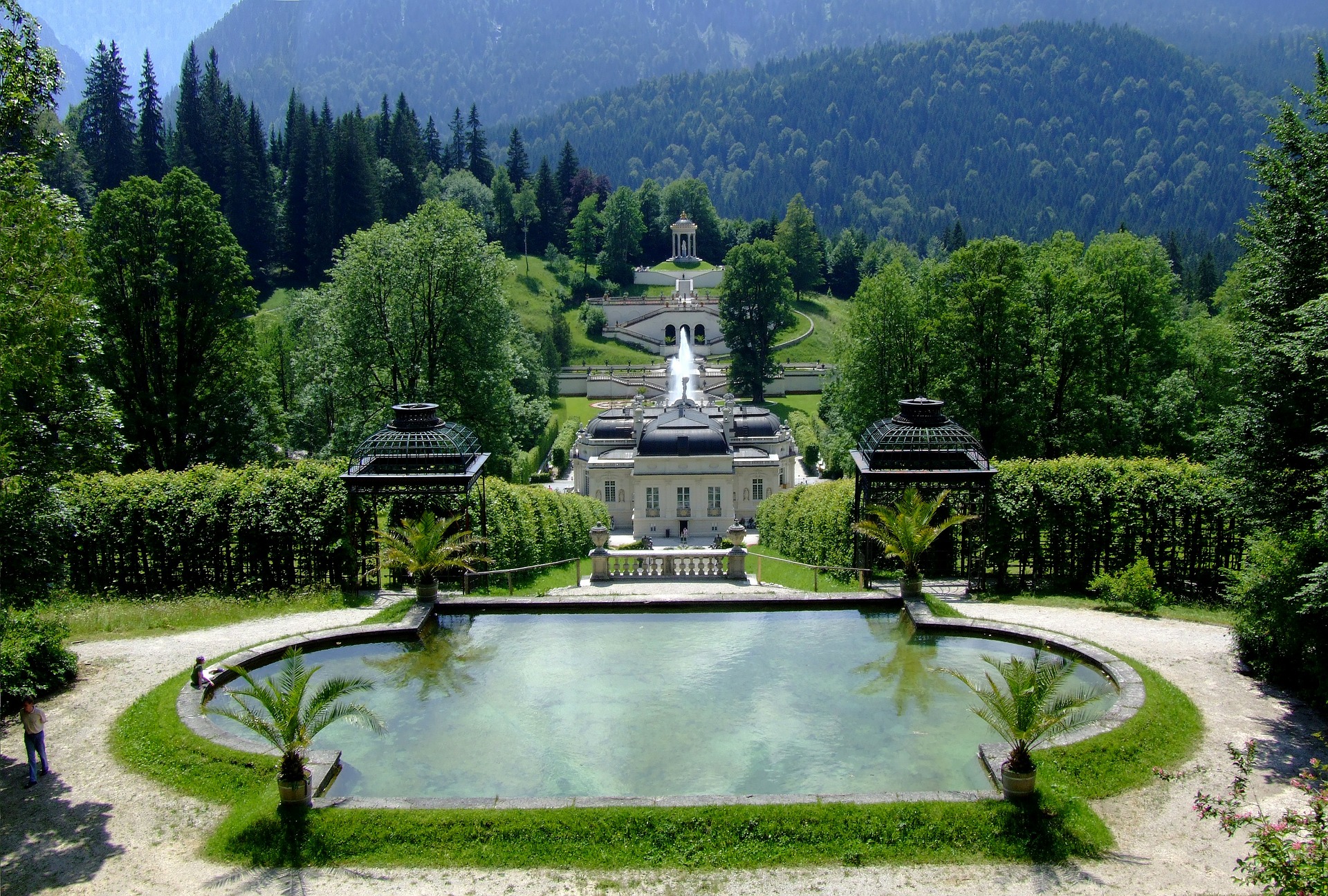 In about 35 minutes from Grainau and 30 minutes from Garmisch-Partenkirchen via Ettal, you can reach Linderhof Castle by car. The castle is a popular excursion destination in the area and was also his favorite castle during the lifetime of the "fairytale king" King Ludwig II, where he often resided. Today not only the castle itself can be visited, but also the extensive gardens with the water features, a music pavilion, a Moorish kiosk, a Moroccan house and a huge artificially created grotto.
Castle Neuschwanstein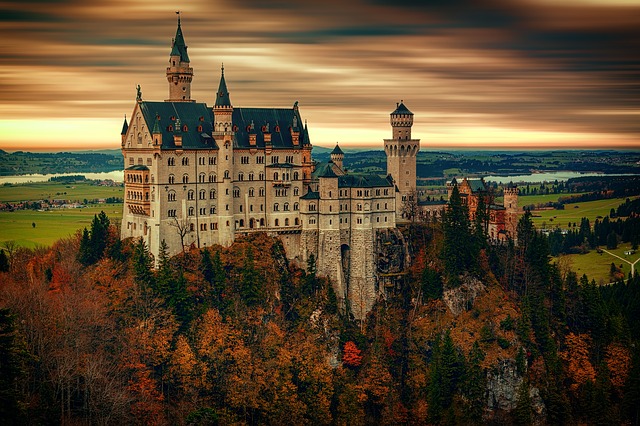 In about one hour you reach the world famous fairy tale castle Neuschwanstein. King Ludwig II. chose this idyllic location for his castle to be able to retreat in his shy manner. However, the king died before the castle was completed and lived in the walls for only a few months. Every year, Neuschwanstein Castle attracts an audience of millions.